Annnd we are back – with another "what I am looking forward to most in 2019" post. And while my last post on the subject focused on the parks, this one is focusing squarely on the entertainment side of Disney. I know I focus so much on the park side of things on the blog so I am kind of excited to be focusing on the movie side of things. Because while the park is a big huge GIGANTO piece of my Disney fandom, it's really the movies (and television shows to some extent) where it all began. I would assume that's true for most of us. I know I was definitely obsessed with the movies long before I developed my whole Disney parks problem. And the parks were really initially designed to be a way for guests to see Walt's characters come to life. So in essence, it's always first and foremost been about the Disney films.
And 2019 is set to be a pretty big year for Disney, both on the big and small screen. So let's get started….
On the big screen
Captain Marvel (March 6, 2019) – It's a good thing I am getting this post out now because this one is getting in right under the wire. And I mean, OF COURSE I am excited about this one. It's Marvel, man. But I have to admit I am a tad…just a tad…underwhelmed with the trailers thus far. I know Marvel has a solid track record and this film is undoubtedly going to be a key piece leading up to Avengers: Endgame so I remain cautiously optimistic. Plus, early reviews are hella-positive. I think it's mainly her suit that's causing some of my concern. It just looks so Halloween costume-y and doesn't seem to fit her right. But Marvel has definitely exceeded my expectations before so I probably have nothing to worry about, right? Right?
Release Data: March 6, 2019
Excitement level: 8 (out of 10)
Dumbo (Live-Action) – I know everyone is talking about Will Smith's genie as their main Disney live-action gripe of 2019. And believe me, I am somewhat concerned about that as well (we will get to that later). But Dumbo is the one keeping me up at night these days. Yeah. A movie about an elephant is keeping me up at night. I think it's just because I have such a strong attachment to Dumbo. It still ranks as one of my favorite Disney films because it fits so much heart and heft into such a simple film. And yet, here we are with a full-on Tim Burton redo that, at least from the trailer, focuses just as strongly on this adaptation's new human characters as it does the titular pachyderm. Every trailer leaves me more and more worried. But all that being said, I am pretty much 100% certain I will be there opening weekend. I mean, that elephant is INSANELY cute.
Release Data: March 29, 2019
Excitement level: 5 (out of 10)
Disneynature's Penguins – I have kinda always been into nature programming, even when I was younger. I remember my Dad talking about how sometimes I would choose to watch nature programs on PBS over cartoons. I mean, not ALLL the time…but sometimes. I wasn't one of THOSE kids. And the Disneynature films have been, in large part, pretty awesome. And maybe even more importantly, penguins have been (in large part) pretty awesome. So yeah, I am looking forward to this one. Is it Avengers: Endgame or Star Wars: Episode IX? No, but not everything has to be. Some things can just be penguins and be fine.
Release Data: April 19, 2019
Excitement level: 6 (out of 10)
Avengers: Endgame – This is pretty much THE movie I am looking forward to in 2019. As an avid Star Wars fan, it feels a bit sacrilege to say that with Episode IX coming out but just Marvel did something pretty amazing last year with Infinity War. It seemed impossible to do what they did. To bring together all these characters, all these journeys, all these storylines and NOT mess it up is quite an achievement. And they not only delivered. They exceeded all expectations with what was my favorite film of 2018. And now with Endgame, it feels like even more of an undertaking. Not only do they have to keep in line with the awesome of Infinity War, but they have to figure out a way to provide a satisfying ending that both satisfies fans and doesn't feel like a cop-out after that mind-blowing last scene in Infinity War.
Release Data: April 26, 2019
Excitement level: 10 (out of 10)
Aladdin (Live-Action) – So right. Yeah, Dumbo is my main live-action concern of 2019. But Aladdin isn't far behind. I agree with the masses that Will Smith as Genie is a bit off-putting in the trailer. But that's not the only thing worrying me. There is just something off-looking about the whole thing. I think it's the shot of Aladdin standing in the Cave of Wonders. It just has that whole "fake" look to it. Which is not encouraging given this is a live-action remake. Disney has been hit or miss when it comes to the live-action thing and the footage so far from this one leaves me wanting. But eh, once again, I will be there opening weekend I am sure. Also, Abu DOES look cute. Also, one thing that IS exciting? All the Will Smith related alternate titles you can come up with for this thing. It's literally like you can make an Aladdin title out of every Will Smith movie, song, TV show, and album:
 Men in Blue
He's the Street Rat….I'm the Genie
Sultans Just Don't Understand
Gettin' Genie With It
Fresh Prince of Agrabah
(Prince) Ali
I am Genie
Independence (From the Lamp) Day

It's really fun. Ooooh…I just thought of another one. Just Abu and Us. Think about it.

Release Data: May 24, 2019
Excitement level: 5 (out of 10)
Toy Story 4 – OF COURSE I am excited for another Toy Story. While I thought Toy Story 3 was a fitting finale for the Toy Story…erm, stories, word on the street is that Tim Allen and Tom Hanks couldn't finish their final readings without crying. So I mean, that's exciting. On account of I love crying. Seriously though. If you aren't excited about this movie, you probably are lacking a soul. You should see someone about that.
Release Data: June 20, 2019
Excitement level: 10 (out of 10)
Spider-Man: Far From Home – It's funny. I remember first hearing about yet another Spider-Man reboot when Homecoming was announced and thinking," oy, enough with the Spider-Man." Like, what the heck more could they do? First with Tobey Maguire . Then with Garfield. Sorry, Andrew But a lasagna-obsessed cat version would be a fresh take. But yeah, I was a bit skeptical. And yet, this new MCU version was amazeface. Tom Holland completely nailed what it means to be Peter Parker. More than anyone else ever had. And Michael Keaton stands out as one of the best Marvel villains of all-time. So I am very VERY hopeful for Far From Home. Plus, I am super interested to see how they carry the story on after Endgame.
Release Data: July 5, 2019
Excitement level: 8 (out of 10)
The Lion King (live-action) – This stands as the live-action Disney remake I am most looking forward to this year. The footage we have seen so far is definitely encouraging. And yeah, it does kind of seem like a shot-for-shot redo so not a ton new there. But I am also kind of OK with that since the original was to me the peak of that whole 90's Disney renaissance. And I mean, who the crud doesn't want to see a live-action baby Simba?
Release Data: July 19, 2019
Excitement level: 7 (out of 10)
Artemis Fowl – Honestly, I know very little about Artemis Fowl. I guess it's a pretty successful series of books and it has that whole anti-hero thing going for it. But it is a Disney movie so for that, I have some level of excitement. And I mean, it does seem a beloved book series. But the sting of Wrinkle In Time does still linger.
Release Data: August 9, 2019
Excitement level: 3 (out of 10)
Frozen 2 – It seems as though Frozen has become sort of a punchline to the "guess why I hate Disney" joke told by so many haters. It's sort of become the "It's a Small World" for this generation. But I don't understand it. I still think it's a pretty great film and I am definitely excited for the new one. The trailer that was just released is pretty intense and I know everyone is sort of left wondering what the what is going on and I have to admit, it's got me pretty pumped. And in case you're wondering, It looks to me like Anna and Elsa have gone looking for their parents in the trailer. But what do I know?
Release Data: November 27, 2019
Excitement level: 8 (out of 10)
Star Wars: Episode IX – This one. We have no information on the plot. No trailer. No teaser. No nothing. Not even a title. And yet, I am full-on excited for it. It's Star Wars.
Release Data: December 20, 2019
Excitement level: 10 (out of 10)
On the small screen
On the TV side of things, 2019 really means one big thing for Disney – Disney+!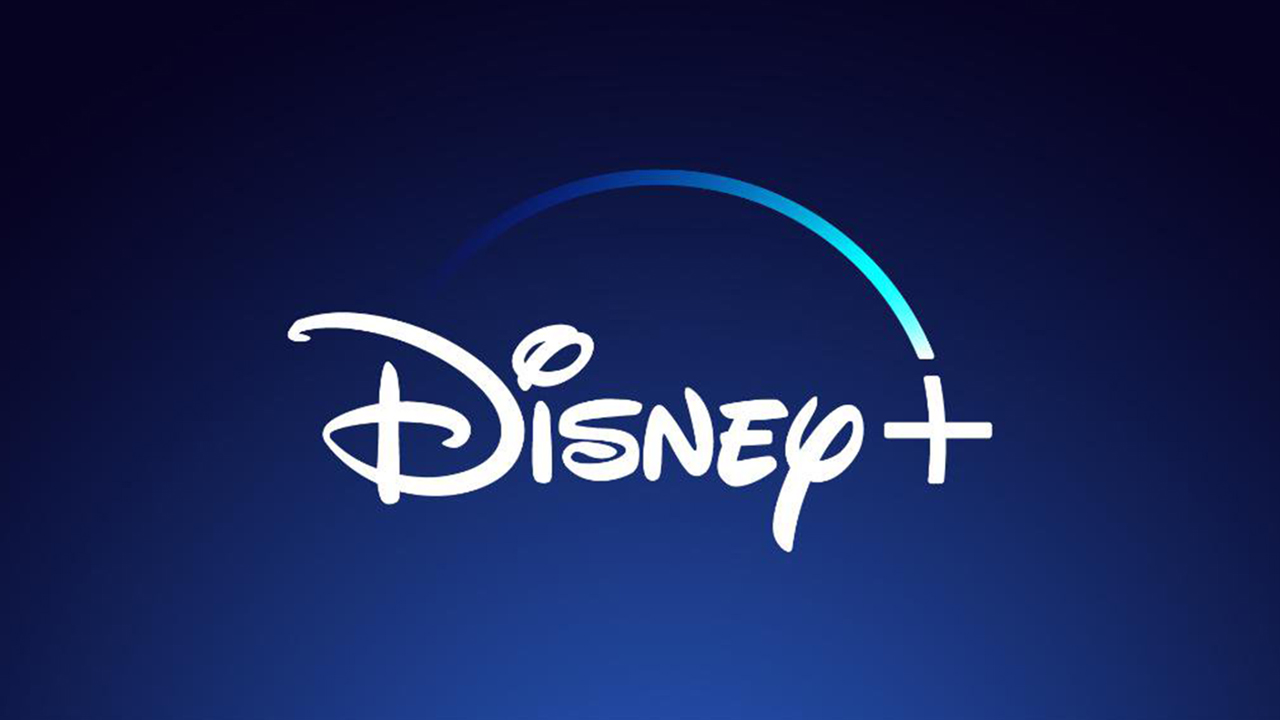 Disney+ is the new streaming service being unveiled late 2019 and it seems like it's gonna be huge. We have already been seeing Disney content phasing out on Netflix leading up to this whole thing. And from what we hear, pretty much everything Disney is gonna be on this thing. All the classic movies. All the classic TV. Disney. Pixar. Marvel. Star Wars. And I would assume Fox content at some point too.
And beyond existing content, Disney has announced a ton of original programming coming as well. Some in 2019, some beyond. But here's what we are looking forward to, based on these reports:
The live-action Lady and the Tramp movie – this is going to show as their first bit of original programming. We got to see some of the filming locations when we stopped in Savannah on our way down to Disney last November.
All the Star Wars stuff – In addition to the Star Wars films and existing TV content, Disney has said they will be airing a new season of The Clone Wars and will also be releasing both a Rogue One prequel series and one called the Mandalorian, set between Return of the Jedi and The Force Awakens.
All the Marvel stuff – So much Marvel. Loki, Scarlett Witch, Falcon, and the Winter Soldier will all be getting their own spin-off series.
The Muppets Live Another Day – set after the Muppets Take Manhattan, this will follow the gang as they search for Rowlf, who has gone missing.
The Monsters, Inc. series
The Mighty Ducks series
A series based on High Fidelity (yeah, the John Cusack High Fidelity)
So in summary, lots of Disney going on in 2019. I'd refrain from making any non-Disney plans for the next 12 months or so.