So, in an effort to be a little more consistent with my Disney-focused posts and to let you guys get to know me a little better, I had an idea. I thought maybe every week (most likely on Sundays), I would write about how Disney has been a part of my past week. I mean, as a Disney family, Disney kind of pervades our lives at nearly every turn.
So I will kind of break down the past week to talk about our Disney erm…touchpoints. This could cover anything – from movies to music to online to news to really anything. Not sure how this will all go but hopefully it will go swimmingly.
Sunday
This may not come as a surprise, but I wake up to Disney every day. I use Alarmify so that I can choose any Disney song available on Spotify to awaken me from slumber. Waking up is sucktown regardless but a little Disney makes it a little easier. I recommend it (if you have Spotify, which you should because I mean what are you waiting for? Even Taylor Swift is back on the boat.)
So Sunday, I woke up to "Just Around the Riverbend" from Pocahantas. I have such a weird relationship with Pocahantas. When it first came out, I really didn't like it. It has somewhat grown on me but I still don't even put it in my Top 40. In fact, maybe not even in my Top 50. But I do love the music. I am a walking enigma.
Sunday night, we started a new movie countdown to our upcoming November trip. In case I haven't mentioned it before, we are going to Walt Disney World in November! We are going over Thanksgiving, which is super cool. And there will be all kinds of Christmas up in thurr, which is super cooler. And we are going with the Chicago Goodys and Falzones, which is superer cooler. AND it's Nickie's birthday, which is supererer coolererer. I don't know. All of those things are cool so its really hard to rank them.
Anyways, in preparation, Nickie wanted to do her top 10 Disney movies. But she wanted to forego the typical Disney theme nights we have and just have family movie nights. She is trying to recapture the bygone Sundays of Wonderful World of Disney. So on Sunday nights, we are going to spend some time together, watch some Disney and just enjoy it. And there will probably always be ice cream involved.
For her first night, we walked along the beach in Revere, MA and got ice cream at Kell's Kreme. Those who read my road trip posts might remember in my first post, this was where I got a Dole Whip. So, Disney. In Revere, MA. Which is probably the last place I would look. But hey, pictures.
Then, we came back and watched Lady and the Tramp, which was also part of my Top 40.
Such a great movie. Fun fact: this was the first Disney movie I ever owned. Another fun fact? Sea otters hold hands while they sleep so they don't drift away from one another. I mean, that could potentially be the best fact ever.
Monday
On Monday, I woke up to "Part of Your World" from The Little Mermaid. As I indicated in my introductory post, this is my all-time favorite Disney song. I really just love when she asks, "What's a fire and why does it what's the word…
Probably best we used my favorite song today since Nickie and I started waking up at 5:30 AM this week to exercise. What's my ankles and why do they what's the word
Also, I worked a little on the itinerary for the upcoming trip. Nickie has already created a spreadsheet but we are creating itineraries for everyone as well. Because we need something to do. But the good news is that I hear Nickie has completely changed it so it really WAS busy work.
And while I worked on the itinerary, I had this Disney Sing-A-Long video playing in the background. It's kind of amazing as it takes place at WDW. The thing is in three parts but here is part 1 –
Also trip-related, Nickie printed up letters from Mickey Mouse to the kids, letting them know how excited he is for them to come visit him. They are super cute…
Tuesday
Tuesday, we woke up to "When Will My Life Begin?" from Tangled. Quite possibly the best Disney wake-up song.
With Autumn just around the corner, I started thinking about Halloween decorations. To be honest, our outdoor Halloween game is weak. Which is crazy since I watch horror movies the entire month of October. But while I do feel like our house looks like the North Pole come November, we are underperforming in the goblins and ghouls department. But this Mickey light-up vampire at Lowe's might point us in the right direction.
Switching holidays, I also started getting excited for Mickey's Very Merry Christmas Party and decided to do a little research on Undercover Tourist. Which then led me to this video of Mickey's Most Merriest Celebration. Because it's awesome. And the Three Caballeros are in it. Singing Feliz Navidad. That's when you know.
Then I watched this Muppet Thought of the Week video debuting Matt Vogel as the new voice of Kermit. Because Muppets = best.
I also read a little bit up on Disney donating to the Hurricane Harvey relief efforts. Nickie and I donated as well on account of we all have to come together in times of crisis. You should too. Do it. Do it now.
Wednesday
We woke up again to "When Will My Life Begin." Like I said, best wake up song ever.
While at work, Nickie and I chatted on Hangouts about what our dream job would be if we retired at Walt Disney World. Nickie said she would either work in the gardens or at a resort gift shop. I said my dream job would be working at Ye Olde Christmas Shop in the Magic Kingdom.  On account of Disney. And Christmas.
Speaking of Christmas, we also actually bought our Mickey's Very Merry Christmas Party tickets. I know Tuesday was all "get excited time" for the party, but we actually bought the tickets on Wednesday. So very excited. Yup.
I stumbled across this Moana VoicePlay video on Facebook as well. And since I have an unhealthy obsession with the Moana soundtrack, this was like catnip for me. Well, if I were a cat. Then my friends could call me whiskers.
I did some menu-looking on AllEars.net and specifically focused myself on Tiffins at Animal Kingdom. SUPER excited to try this place in November. Is it bad that the phrase "Waygu Striploin and Braised Short Rib" gives me goosebumps?
Still on the subject of Disney dining, I also read that Chef Mickey's is temporarily moving to another location in the convention center at the Contemporary. I mention this because it makes us very glad we didn't book Chef Mickey's this time around. I think we would really miss the monorail views if we had. So everything is coming up Goody.
Wednesday was National Slinky Day so it seemed the right day to finally watch the video of the Slinky Dog Coaster coming into Hollywood Studios. As I mentioned in my D23 post, I am tempering my excitement regarding Toy Story Land, but this coaster vehicle is pretty cool looking.
And proving that Disney follows me everywhere, I met up with some old co-workers for lunch at a place down the street from work called Zippity Do Dog. I mean. Seriously? Plus, highly recommended hot dogs.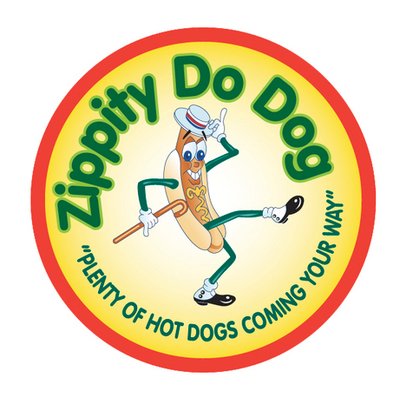 Thursday
Thursday, we woke up to "I Won't Say I'm In Love" from Hercules. SUCH A GOOD SONG. The music from Hercules is super underrated. In fact, as a movie, Hercules is underrated. Meg kind of rules.
Now, I belong to a bunch of Disney groups on Facebook. Like a bunch. Some private. Some public. DISboards on facebook!  I'm So Disney. Disney WDW Photography Group. And so there is this super-long-named group called A Secret Group of Disney's Magical Theme Park Cast Members & Guests. In the group, people often ask questions and look for advice, help, etc. So this woman asked for a good place to for her husband to watch football in the Magic Kingdom. And so I mean, of course there was judgement.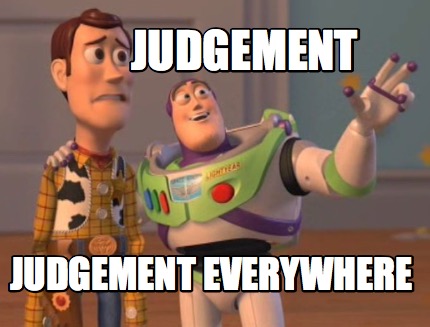 Everyone was all, "Football at Disney? What are you, some kind of savage?" So I jumped in to help where I could. Now, I couldn't offer anywhere in MK to watch football but the resort lounges (we can often be found watching football at the Tambu Lounge in the Polynesian) are a good bet.
I also had watched Nickie go through some type of evolution over Hangouts. It went something like this…
Nickie (morning): Maybe we should cut down our days in Disney on the November trip, from 7 to 6.
Nickie (afternoon): What do you think about just going to the Magic Kingdom to see the fireworks. It would be cheaper than doing a cruise on the lagoon or some sort of, eh, dessert party.
Nickie (5 minutes later): Maybe we should add a park day and do the dessert party at Magic Kingdom.
So that's why we have no money. And yes, we are doing the Happily Ever After dessert party now on the first night of our November trip.
Oh, also! This was the day I saw the new Imperial droid from The Last Jedi – BB-9E. He's like the evil Cartman version of BB-8. You know, evil Cartman.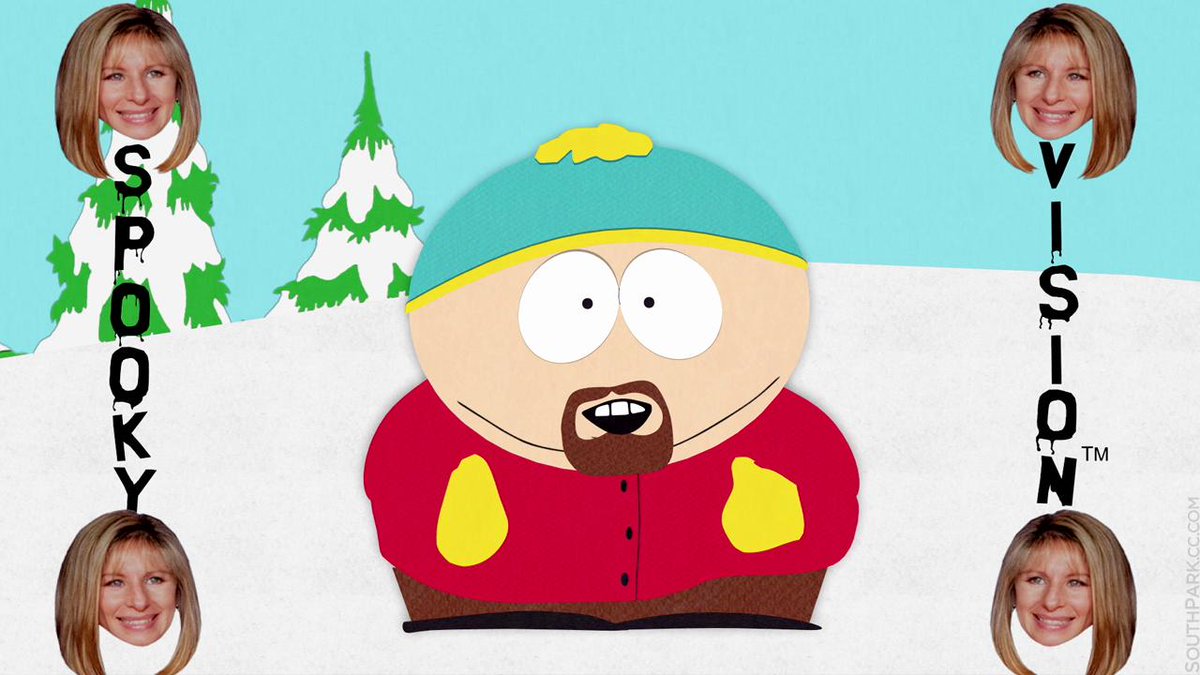 Friday
Friday started with some more Disney dining news. There are rumblings that Disney is starting to really go full-trial with characters not signing actual autographs and instead handing out autograph cards. It seems they are still in beta on this at some locations like Crystal Palace and Trattoria Al Forno but if you request an autograph, you can still get one. I think this sort of bums me out – not because we need more autographs but getting characters to come and sign gets them to spend a little bit of time at your table. Which I know is probably what Disney is battling with, but I just feel like taking away interaction is probably not the way to go.
Also, along those same lines, I heard they are starting to have certain characters outside certain restaurants instead of meeting inside. They have always done this with a few character dining options, like Donald at Tusker House or Cinderella at Cinderella's Royal Table but word is that Stitch has recently been doing the same at Ohana.(breakfast) Which kind of bums me out since Stitch was always the best interaction at that meal. Womp.
Saturday
Literally no Disney on Saturday for us. Nickie and I were going to the Lady Gaga concert so we were kind of all about that and ignored our Disney side for a little bit. I wore a Captain America shirt for a little bit.
Oh wait – I got something. I did debut my new Star Wars Sperry shoes. So that's something. So I already actually own Star Wars Vans but these things were too awesome to pass up.
And yes, Gaga was awesome if you wanna know. We saw her at Fenway Park and then followed her over to the House of Blues for a more intimate performance. She literally walked right by us at one point at the House of Blues.
See? Right. By. Us. Crazytown.  She was amazing and it was an incredible night. It may not have been Disney, but it WAS magical. So.
Well that's it. My grab bag of a Disney week.  See you soon!